Barbie Dream House, How To Make Your Own DIY

How To Make Your Own Modular Barbie Dream House.
Are you tired of finding Barbie accessory pieces all over your house?  Do some of them end up in the vacuum?  Does it take forever to clean up afterwards?  
Take a look at how I made a modular Barbie dream house that stays put together and clean up is in seconds.
Not every little girl has the fancy Barbie Dream House.  Most little girls keep their barbie things in bags and boxes.  While playing with them, everything gets scattered all over the place.  However, if you think about it, the expensive dream house is not very conducive for play.
If two little girls try to play together in front of one Barbie dream house there is simply not enough space for the girls.  
When you layout my homemade version, the girls can spread out and playtime has never been so much fun.
Take my video tour here and see how it works:  
(Video starts out rough, but is better after a few seconds)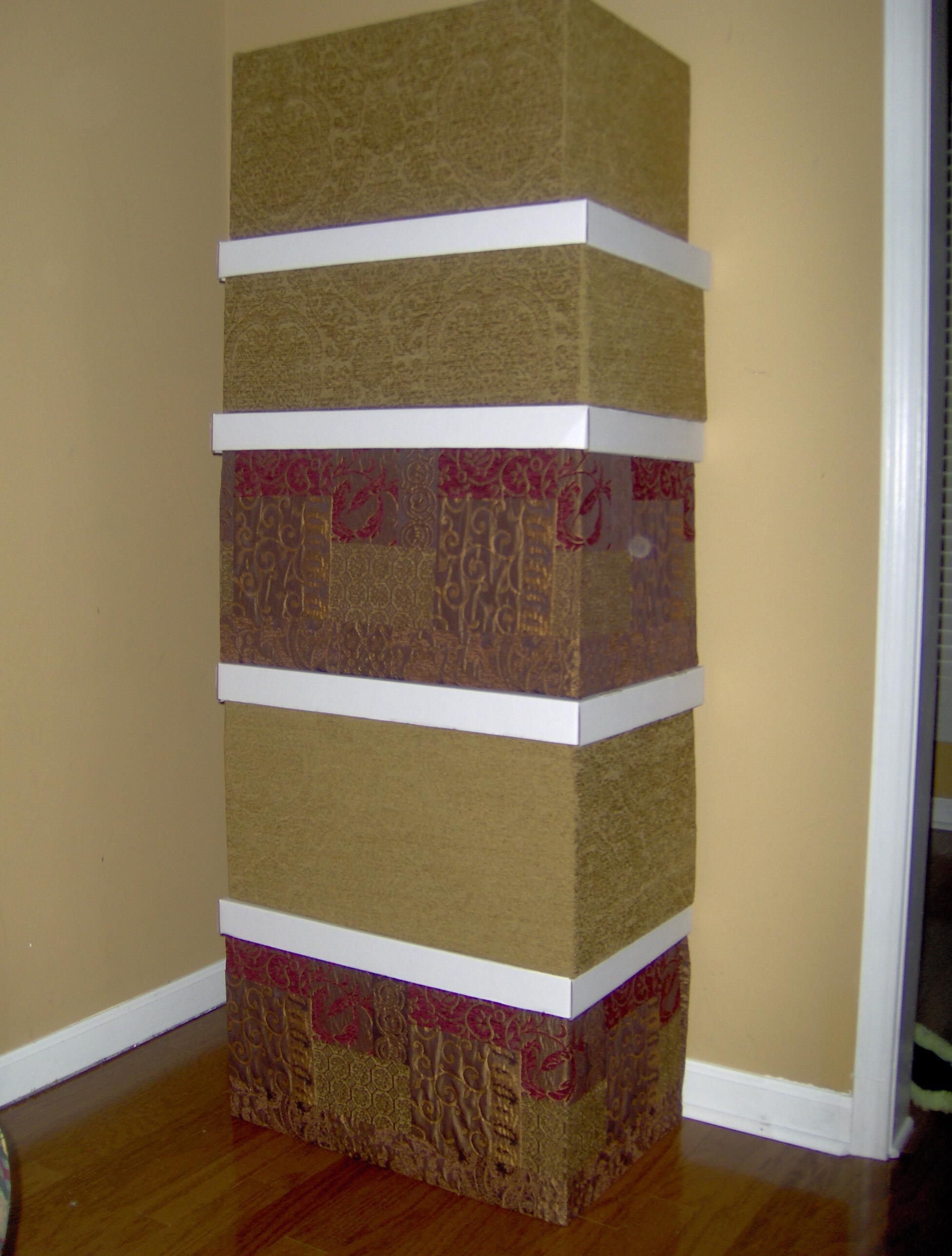 Makes Clean Up A Snap
And Stores away like this.———–>
Below are the close ups of the rooms.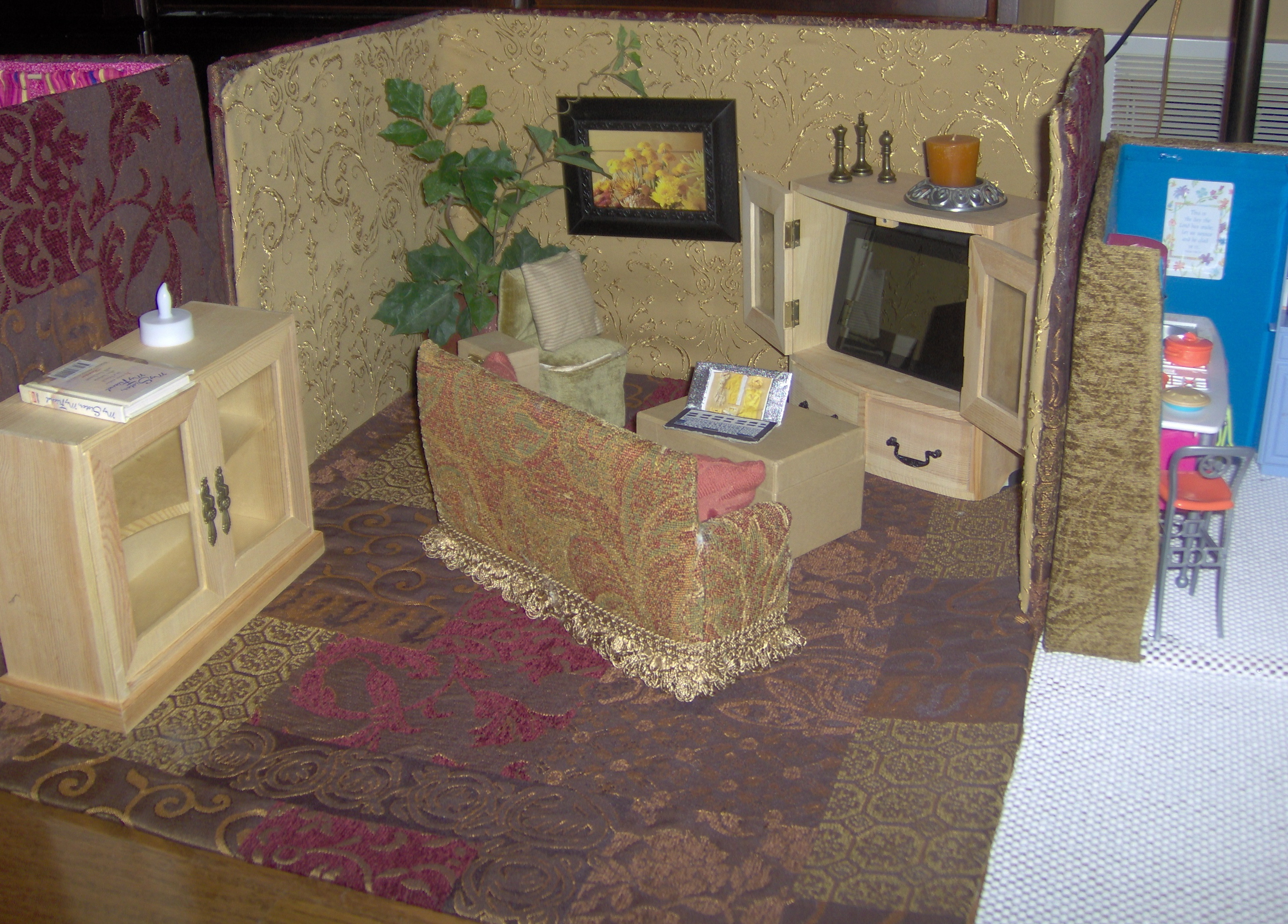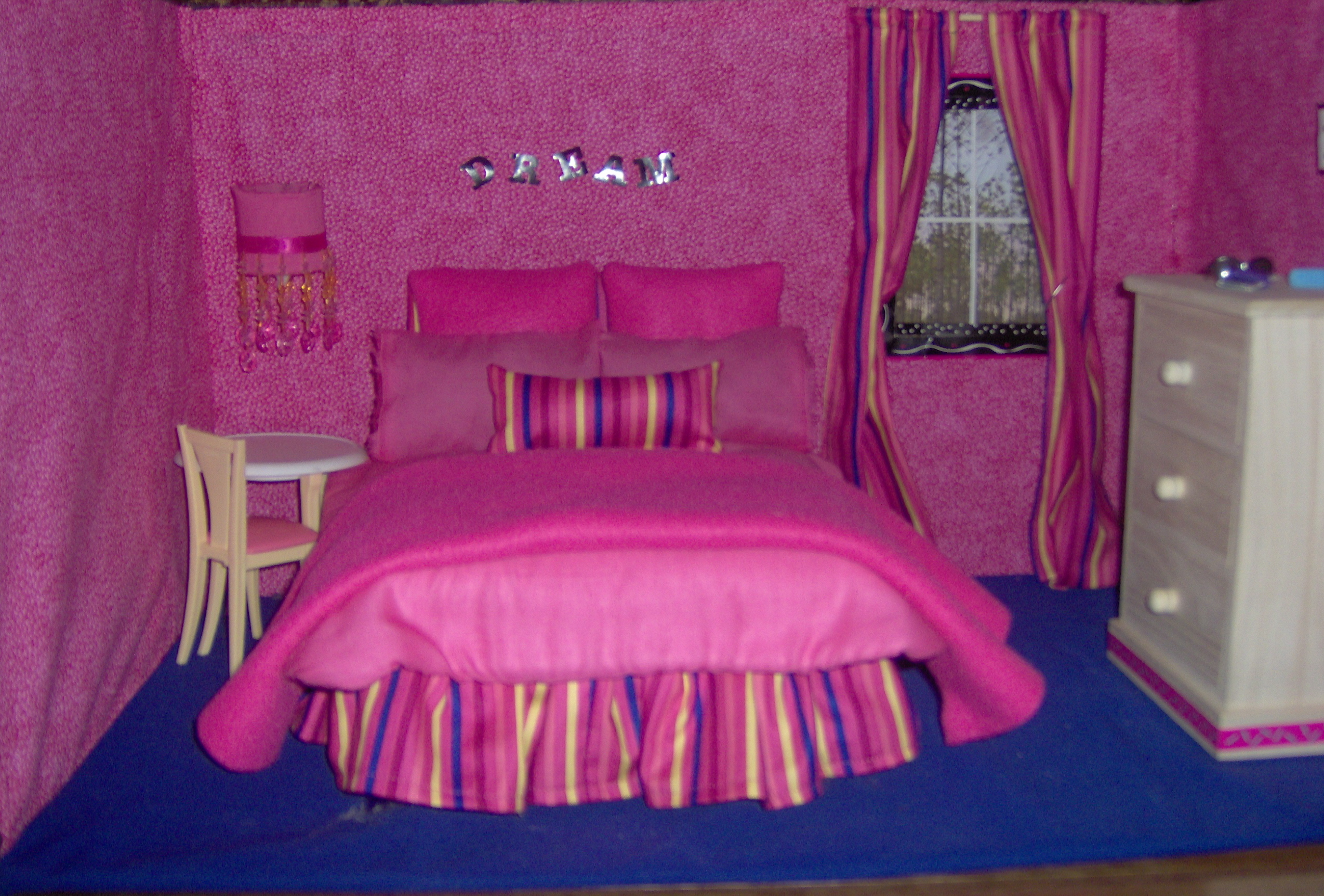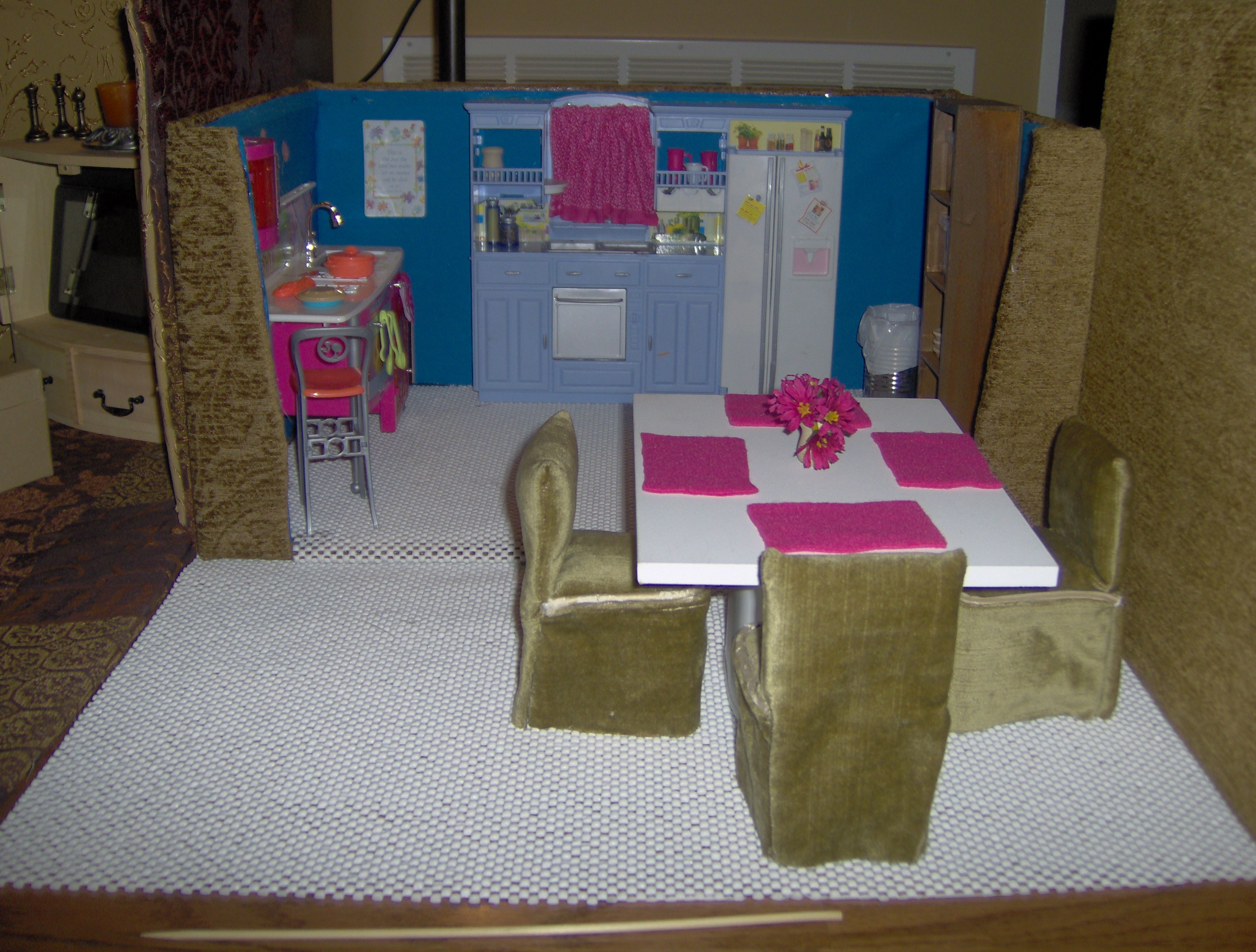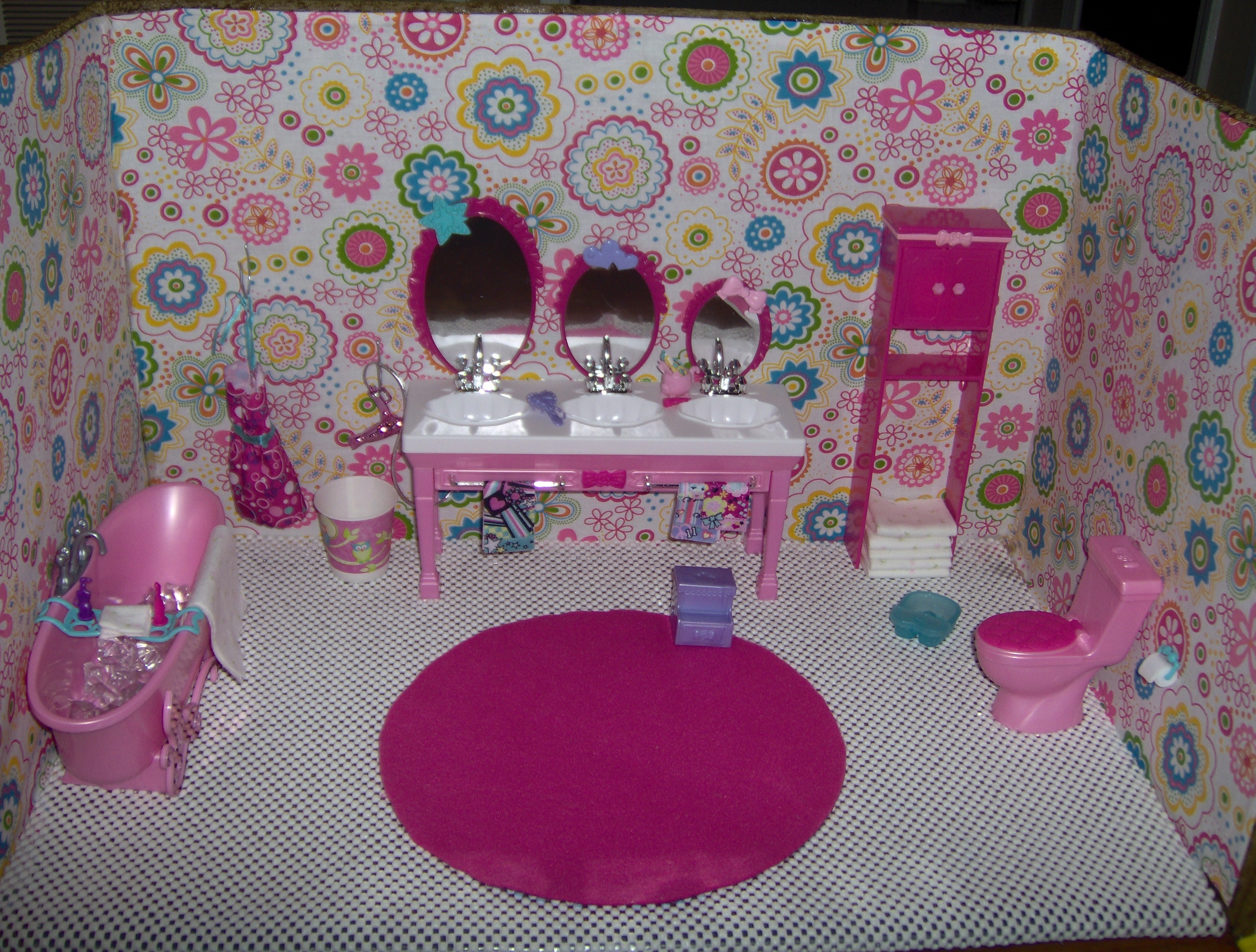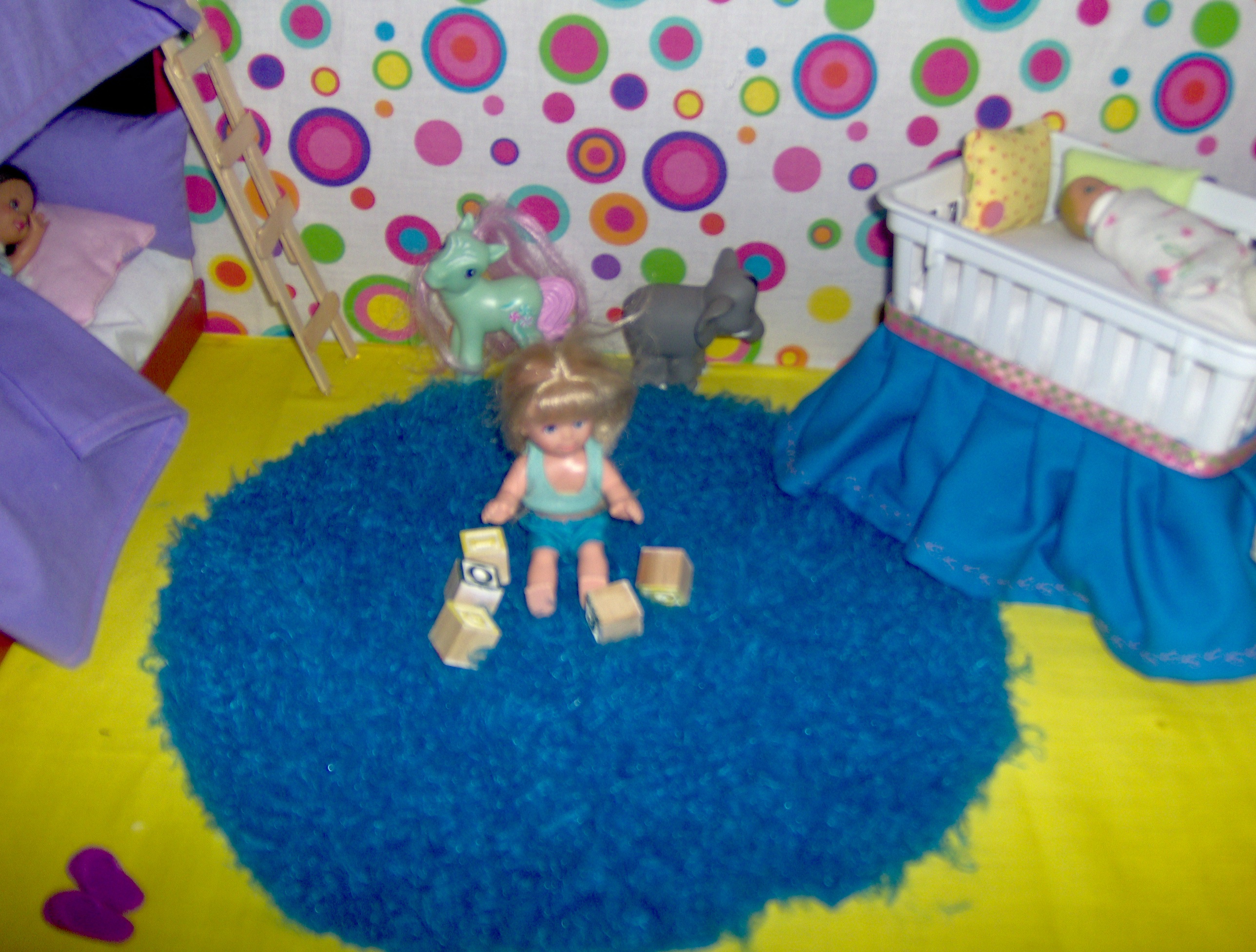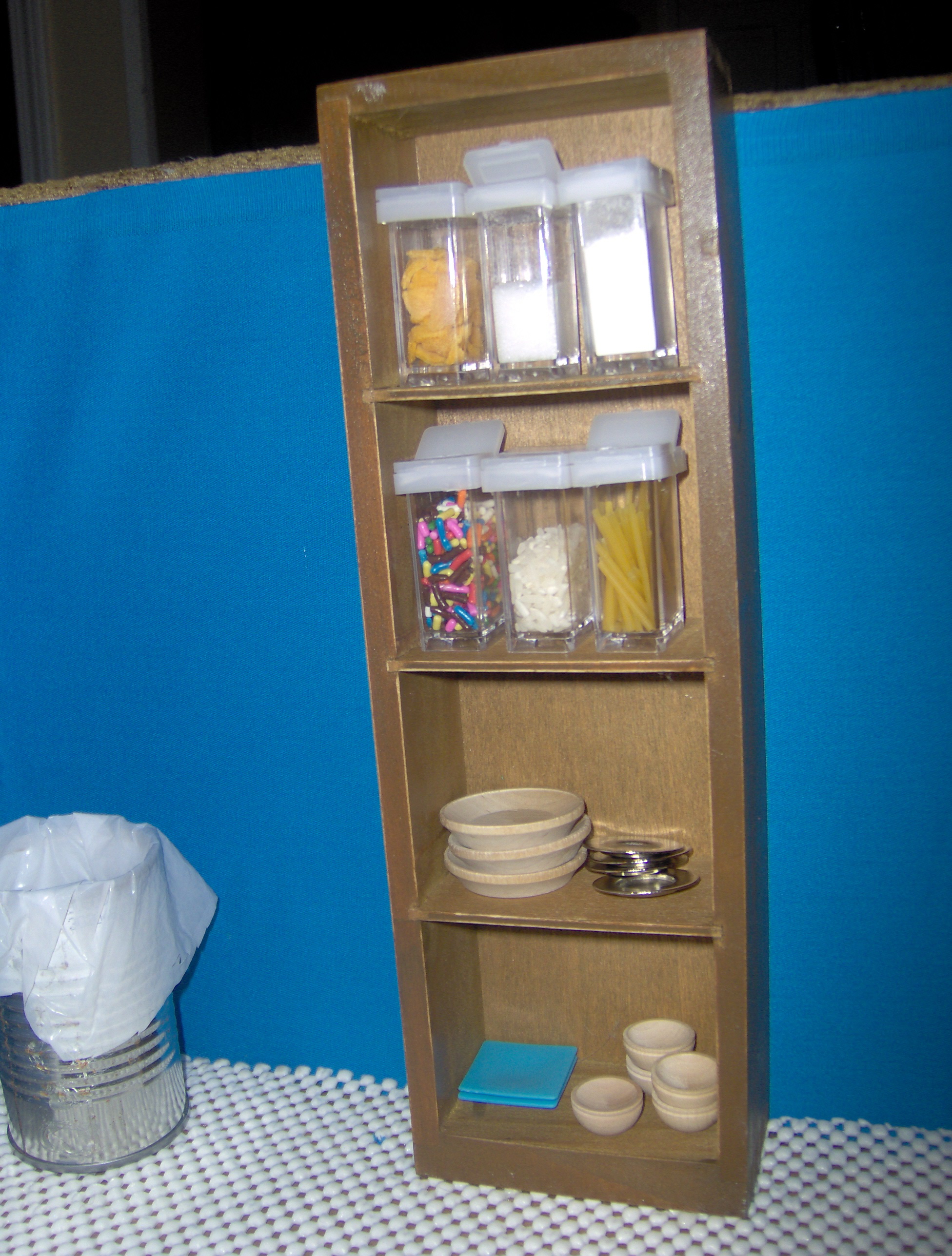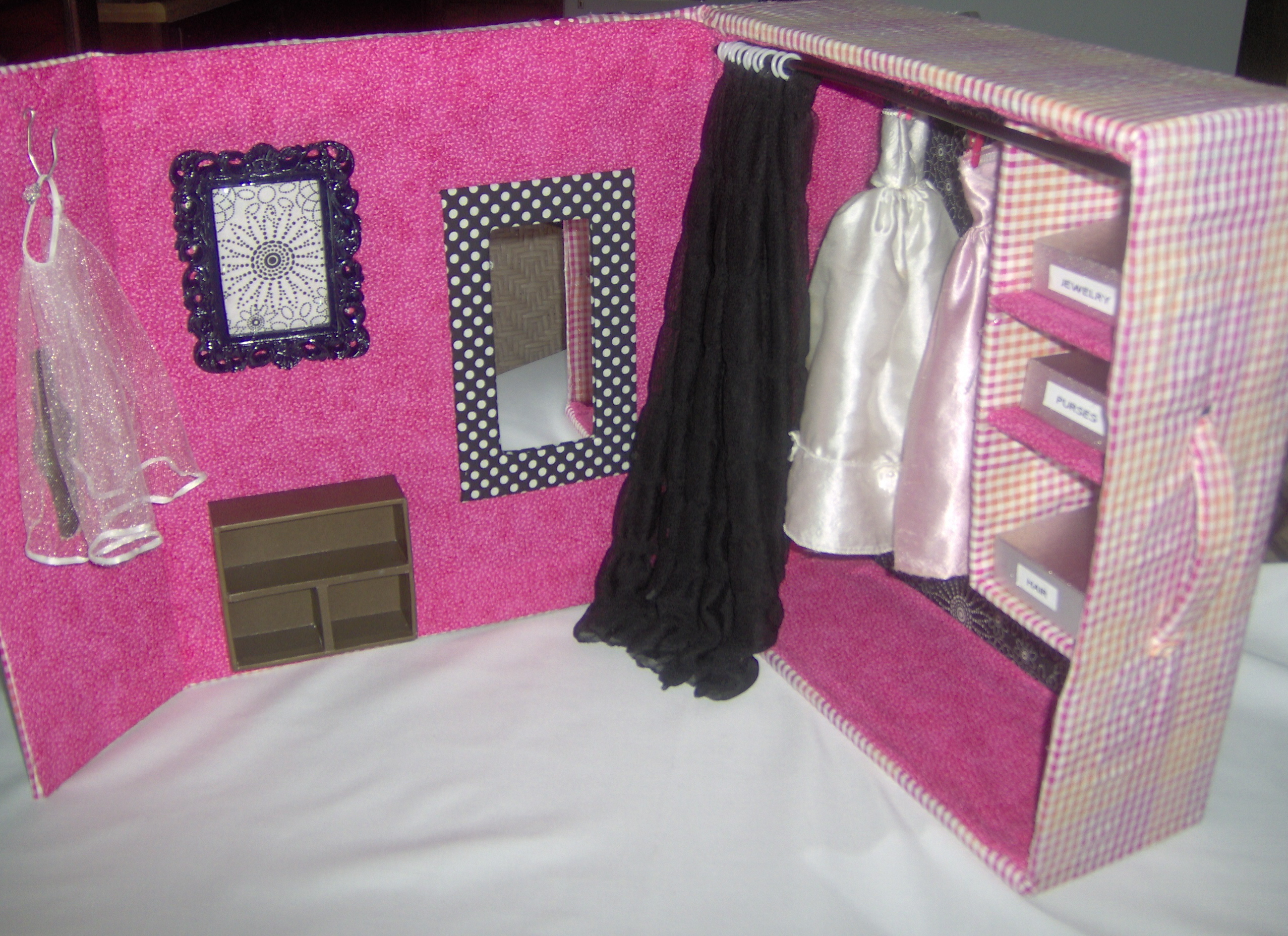 See DIY Instructions for Dream Closet here.
I hope you enjoyed the tour.  The project is a work in progress.  I am always thinking of new things to add to the collection .  Please leave your comments at the bottom and share it with your friends.  God Bless!