Organizing DVDs
Movie Sleeves for Organizing DVDs
My husband and I have a DVD collection that was taking over our house.  My husband's obsession with collecting movies has become, well let's just say, ridiculous!
Not only was it impossible to find the movie we wanted without getting a crick in our neck, it was super frustrating.  Over the years we have tried different methods of organizing them only for it to become a mess all over again.
Recently, we tried a new method to get all 1250 o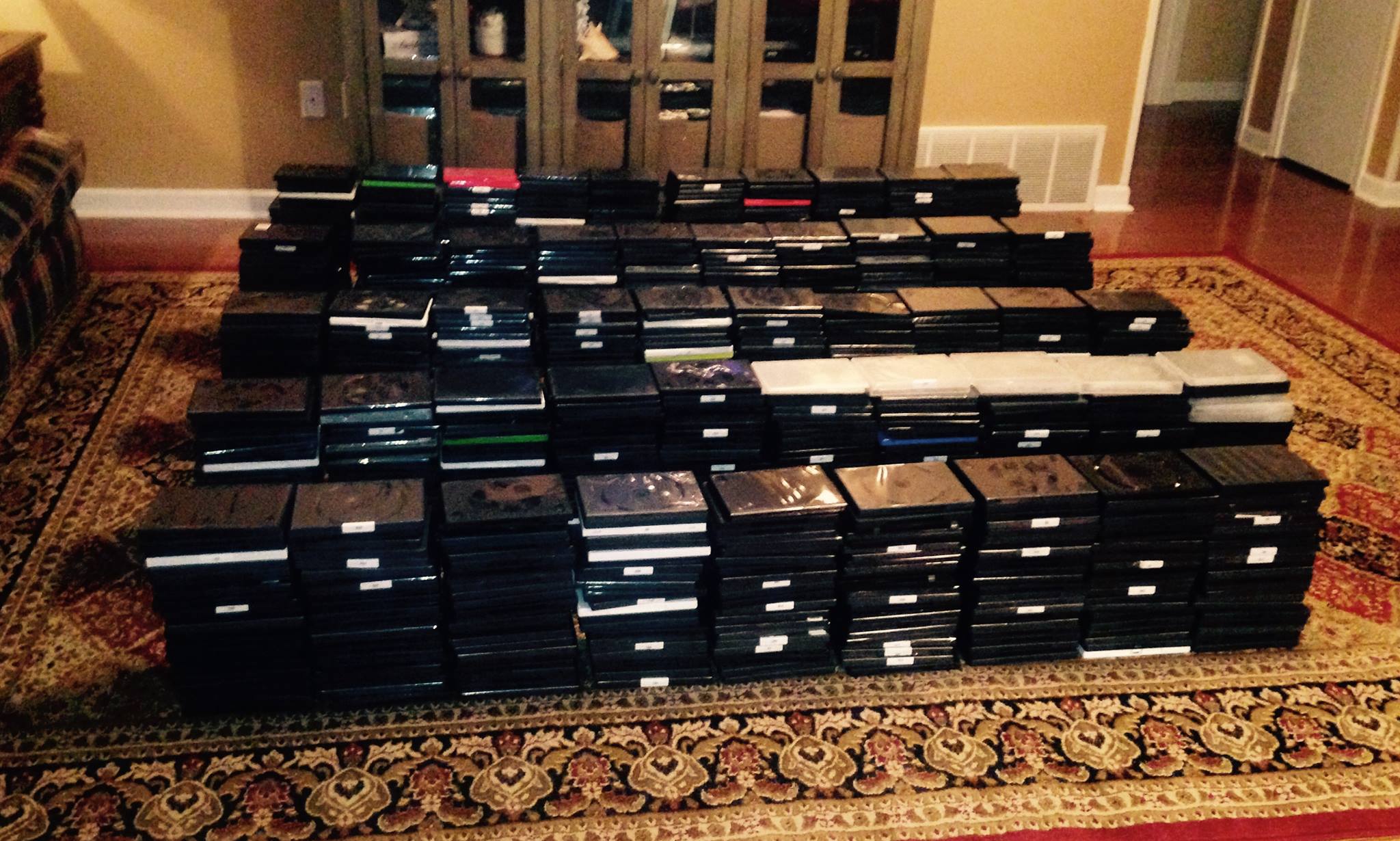 f them under control.  In this picture you can see just how many that is and how much space it takes to store them.  Our double closet was overflowing so we had to do something different.
I got this idea from Pinterest and decided to give it a try.  Finally something that works!
These Atlantic 74604729 Movie Sleeves
 were the answer to our gigantic problem.   I was amazed at how much space we saved by switching them from the hard cases to the sleeves. As you can see, each sleeve has an additional insert for up to two disks as well as the paper cover insert.
We tried another brand but they were not very sturdy. The Atlantic brand was the best quality.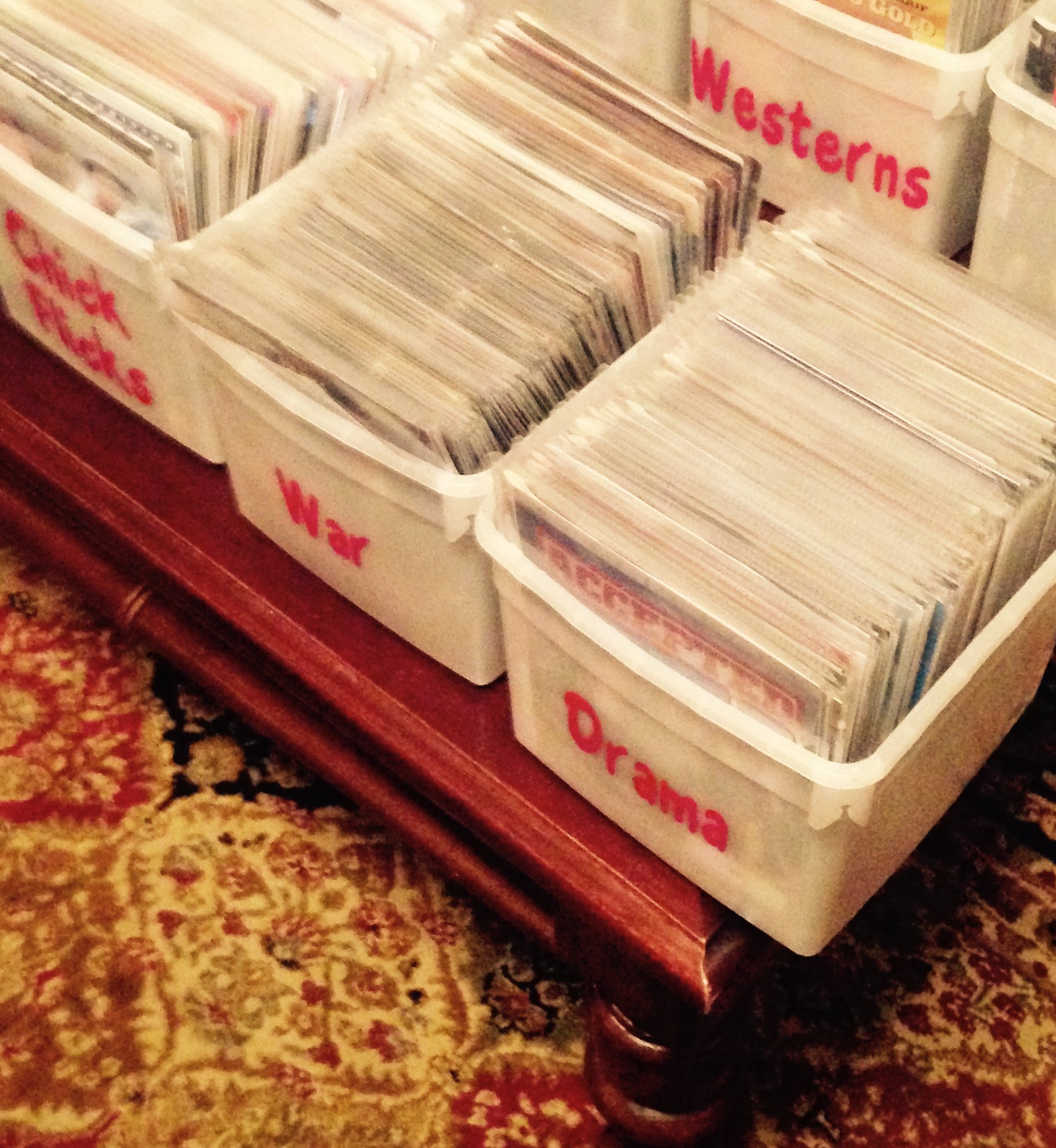 As we were searching for containers to store them in, my husband figured out that the DVD sleeves fit perfectly in his square ice cream buckets so we started saving them.  Organizing DVDs in ice cream buckets!  Who knew?  We turned his obsession with ice cream into the solution for his obsession with collecting movies.
Check out how I made the labels with my Cricket machine here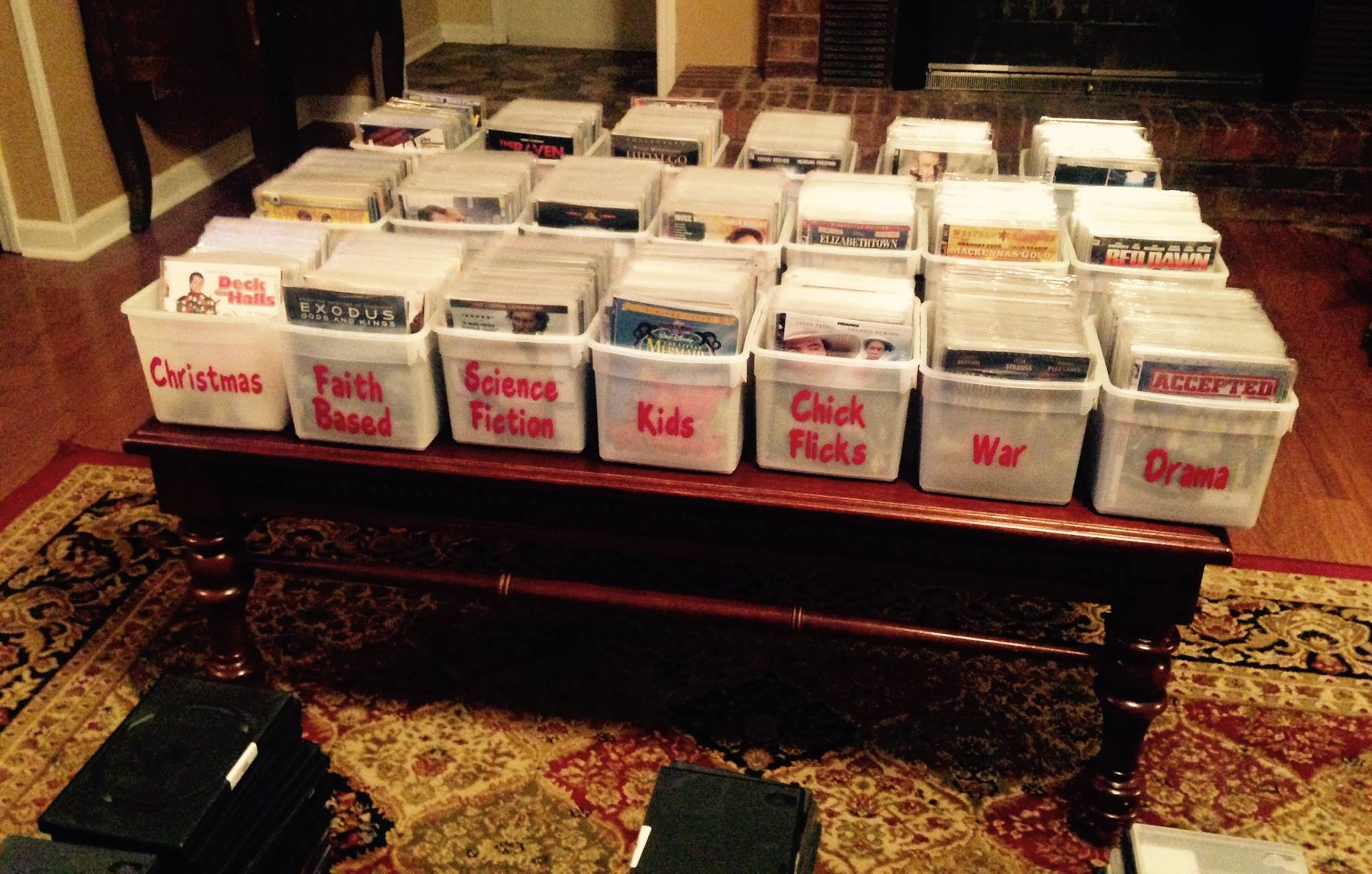 All 1250 movies fit into 20 ice cream buckets which fit on top of my coffee table.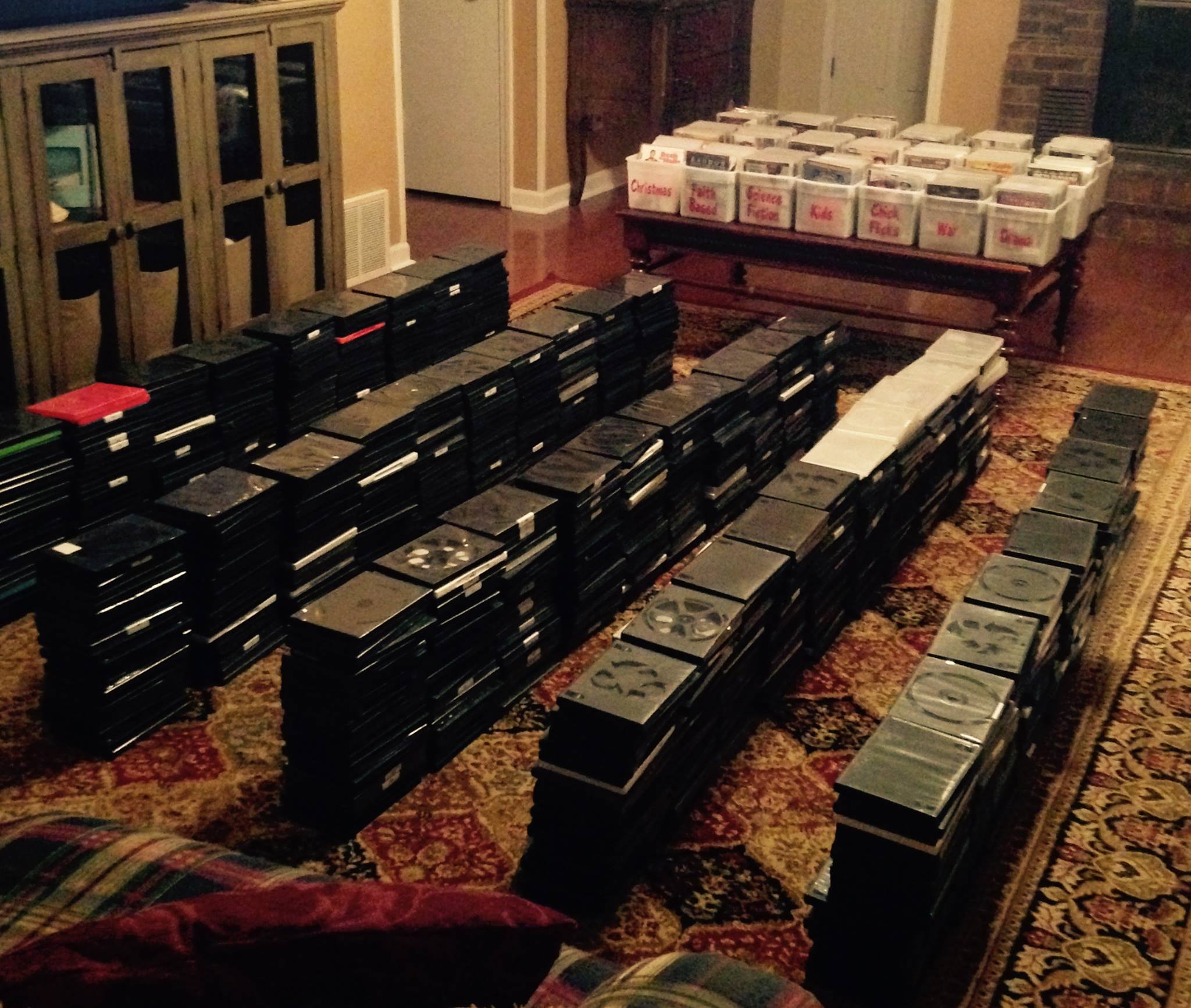 Some of you may wonder what we did with the plastic cases.  I saved a few of them for craft projects.  The rest of them were donated to a large church that provides copies of sermons and programs to their congregation.  They were thrilled and so were we, since nothing went to waste.
One day we hope to find a more suitable container for them but in the mean time this works for us.  Now, all of the movies are sorted by genre and finding a specific movie is a snap.
I hope this helps.  Leave me a comment and let me know what you think.