Packing For Vacation Tips
Packing For Vacation
Made Easy
Packing for vacation can be stressful especially if you are packing for the whole family.  Preparing in advance  and being organized is the key to a relaxing vacation.   If you wait till the last minute when packing for vacation, you will forget something.
15 steps for planning and packing for vacation
1.  A week before traveling make separate lists for everyone prior to packing for vacation. This is when having a personal planner comes in handy see why you need a brain: GETTING YOURSELF ORGANIZED FIRST  will help you with all of the preparation and packing for vacation.
2.  Call and verify your reservations before packing for vacation.
3.  Have a map or GPS of where you are going.
4.  ICE Your cell phones!!!!!!    The most important part of preparing and packing for vacation!!
I
n
C
ase of
E
mergency 
What most people do not know is that if you were in an accident, the first thing the police will look for are your ICE numbers in your phone.  I list mine ICE #1 being the first person to call, ICE #2 first alternative and so on.  I have 5 ICE numbers in my phone.  Just create a new contact called ICE Husband, ICE Wife, ICE MOM etc.  The police and emergency professionals  know what this means.
5.  To make packing for vacation easier, make a personalized  list for each person going,  which will break down the packing into small manageable lists:  Example:  
Packing for vacation lists
3 Year Old Billy

Medications favorite blanket, favorite teddy bear favorite movie etc……

12 Year Old Sarah

Downloaded play list with ear buds, camera & batteries, contacts & solution Electronics: I Pad, I Pod, Kindle etc. chargers for all electronics etc……

 Mom

Favorite book, tooth brush make up shower gel birth control pills etc…..

 Dad 

blood pressure medicine,shaving products camera Sunscreen    etc…
Packing for vacation is less overwhelming when you pack for one person at a time, instead of packing for everyone at once.
#6  Medications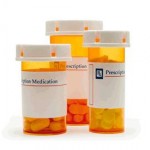 Make sure all of your family's necessary medications are properly filled prior to packing.
#7  Pack a First Aid Kit
#8  Preparing in advance of packing for vacation:  When you make your reservations find out what amenities are provided at your destination.  Why pack a blow dryer if one is provided?  If you are going to the beach,  find out if they have beach chair set up.  Why pack beach chairs if they are provided?  Is there a washer and dryer on location?  You get the idea.
#9  When packing for vacation, instead of using multiple suitcases per person, try using space saver bags
 instead.  With this one product, you can get two – three times as many clothes into one suitcase.  One of the biggest mistakes most people make when packing is taking too many pairs of shoes.  I say 3 pairs only!  Flip flops, tennis shoes, and a pair of sandals.  (of course make these choices according to climate)  Your tennis shoes are storage as well….put small things like your jewelry inside a sock and tuck it down in the shoe!
#10  Plan everyone's outfits before packing for vacation.   Lay your outfits out on the bed including the jewelry and shoes you wear with each one.  Try to pick outfits that you can mix and match.  Try to complete as many outfits as possible using fewer items.  Always plan for one extra day and take one article of clothing such as a sweater if weather changes.
#11.  Prior to leaving, have a trusted neighbor set up to retrieve your mail, newspapers and feed and water pets and plants.
#12  NEVER …EVER….Post on social media such as Facebook, email, etc. that you are going on vacation!!!!  Surprise them when you get back with the wonderful pictures and stories.
#13  Make sure your banking is completed.  Pay the necessary bills, withdraw enough cash for trip.  I recommend that you take very little cash.  Your debit card or credit card is the safest exchange of money while traveling.  I do recommend that you have your credit cards properly stored in your wallet see:  Credit Card Protectors
.
The most forgotten items when packing for vacation:  toothbrush, toothpaste, pajamas, razor, deodorant, socks, sunglasses, sunscreen & hat. 
#14  When packing is completed, put your lists inside appropriate bags.  This way when you pack up to return from your vacation, you will not leave anything behind.
Instead of living out of suit cases once you are there, unpack your bags into the provided drawers and closets.  This will prevent a huge mess and keep everything organized on your trip.
#15  The last thing to do when packing for vacation is………Order my novel "Small Wonders," and take with you!!!  🙂 It's available on e-reader too.  Read about it and order here  SMALL WONDERS.  Great summer read!
Everything you need while packing for vacation!
********Check out a special site where you can buy flip flops to support an adoption ministry:  http://flipflop2adopt.com/
For hassle free Air travel see: TSA & FAA guidelines http://www.tsa.gov/travelers/airtravel/prohibited/permitted-prohibited-items.shtm