My Top 10 Gardening Tools
My Favorite Gardening Tools
Recently, I saw a TV commercial  for Miracle Grow, where the young lady said that flowers and plants came to her house to die!  That was me 20 years ago.  I even had an older friend tell me at the time, that she was going to do an intervention and steel my sick plants.  😳  How embarrassing!  But hey, that is how we learn things in life!  Trial and error!
But, because of that embarrassing comment so many years ago, my pride was determined to learn what I needed to know to have a healthy garden & flower beds.
Over the years, I have learned how to care for my plants, but you will never hear me claiming to be a professional gardener.   However, I do enjoy growing flowers & organic vegetables & herbs on a small scale.  As I've learned more about gardening, I have developed a fondness for certain tools.  Having the right gardening tools helps me to quickly and easily get the job done.
Just getting started and not sure which gardening tools you will need?
I am here to make it easy for you.
These are pictures of my old faithful gardening tools.  They are dirty because I have been using them.  They will be put up clean!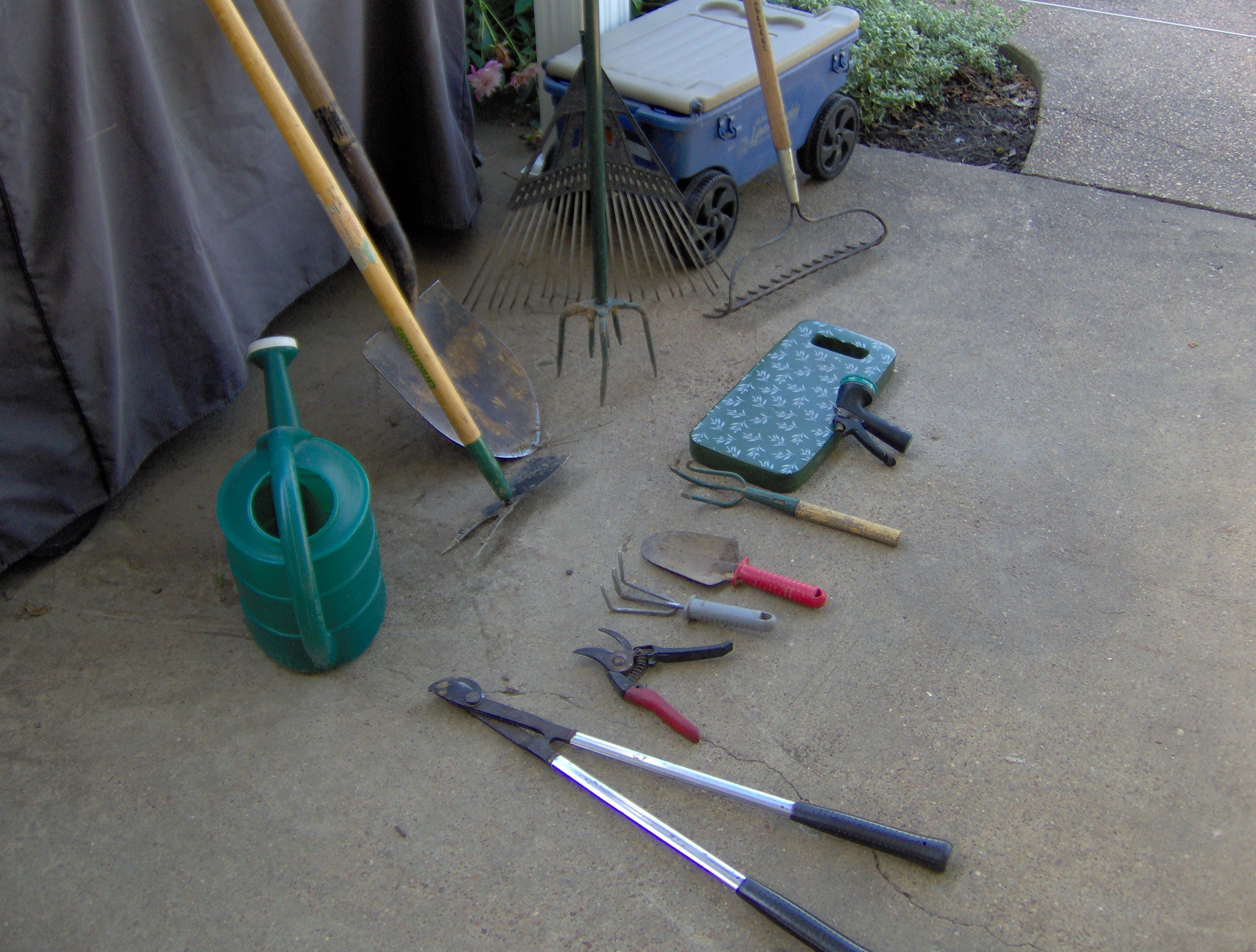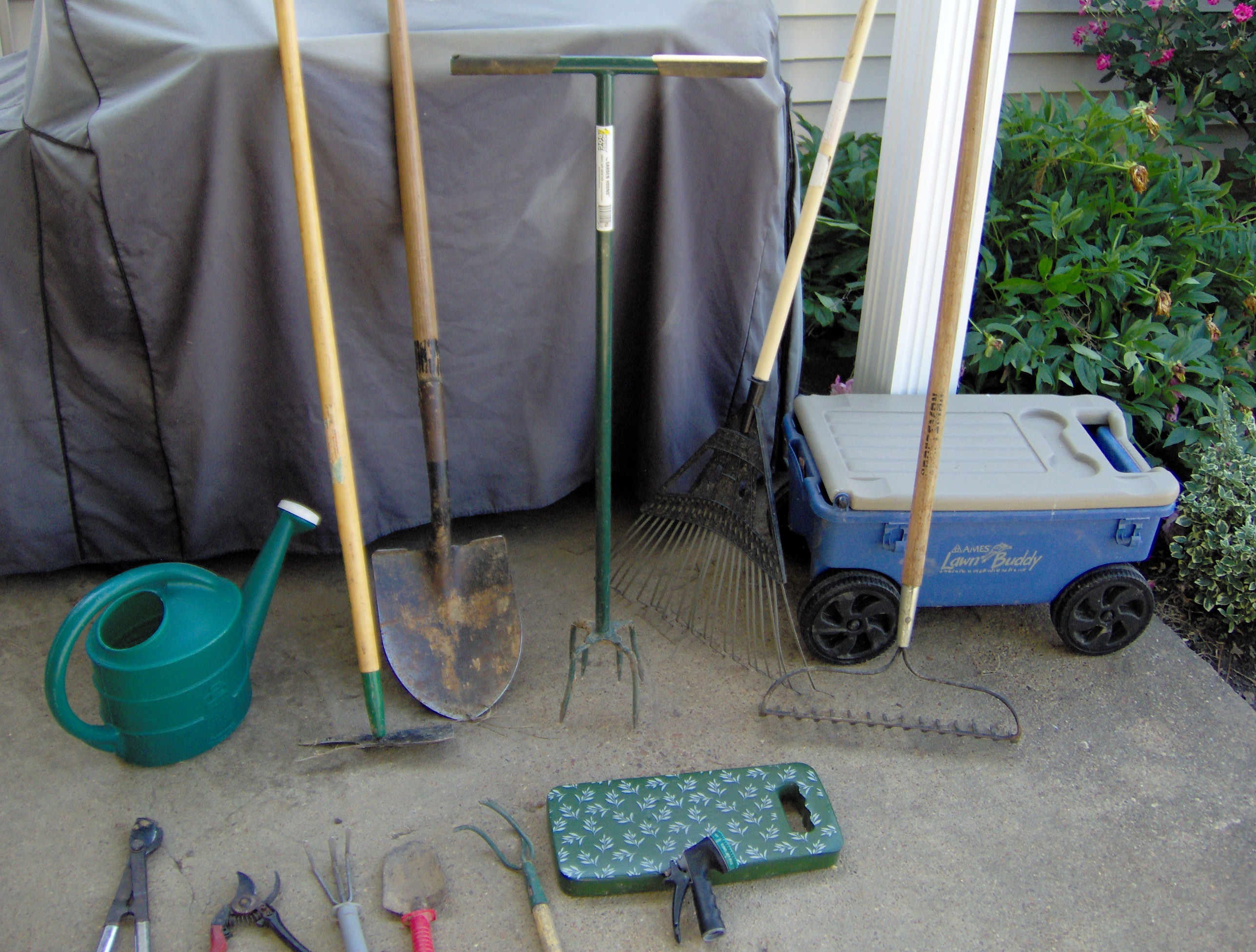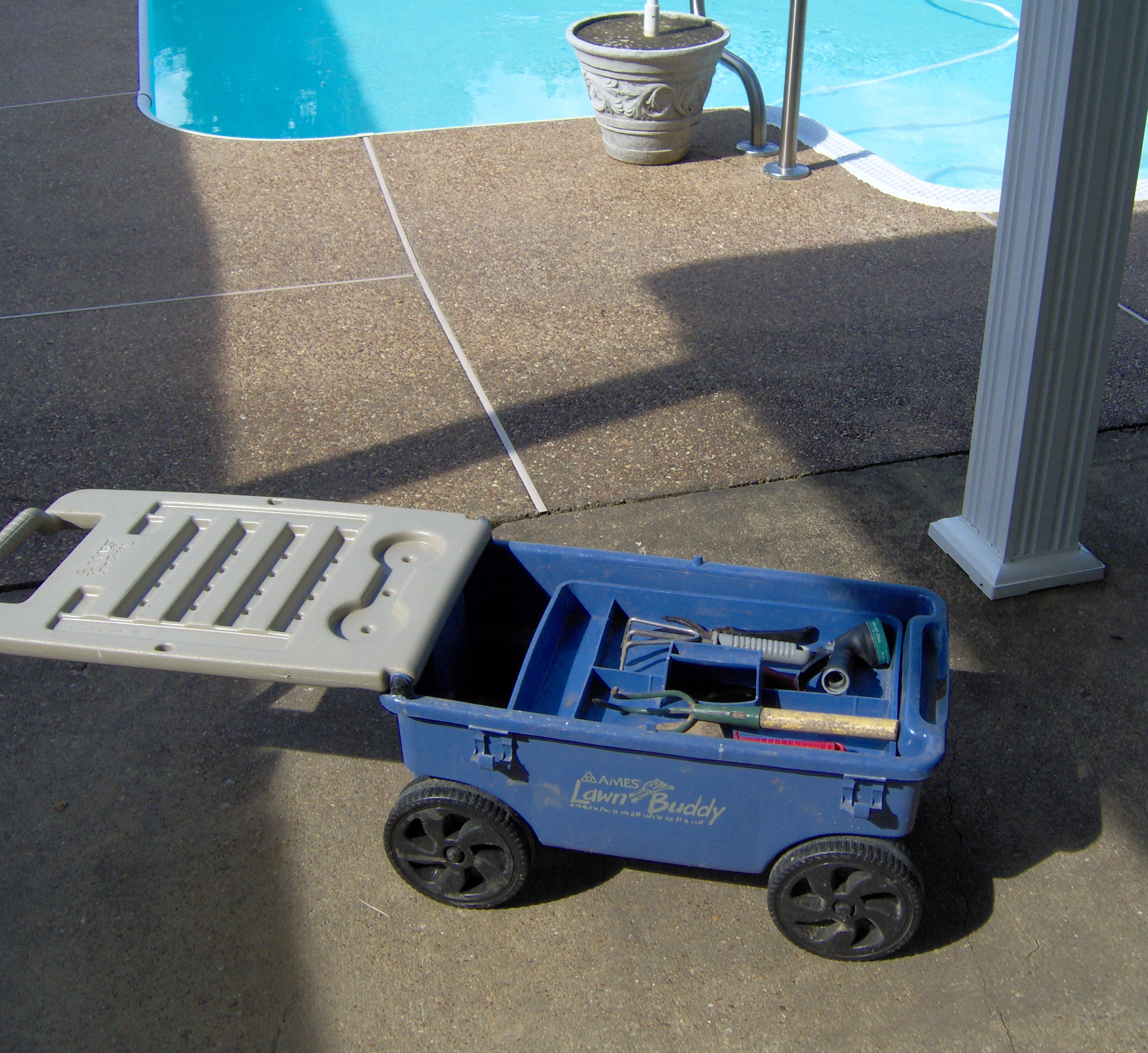 Here is my list of favorite gardening tools and picture links to my personal Amazon products:
1.  Trowel
A trowel is the perfect companion when planting small plants such as perennials, bulbs, and working with containers.
2.  Watering Can
 A watering can is a must have.  They are great for spot watering wilted plants, small containers, and small plants that need gentle watering.
I use mine everyday.  I also like to use it to collect rain water. 
3.  Kneeling Pad
This is something this old gal can't do without.  Makes being on your knees more comfortable also good for sitting.
4.  Hand Cultivator
A hand cultivator is great for grabbing weeds by the roots.  I also use mine to loosen up the soil and spread dirt around my plants.
5.  Hoe
A hoe is necessary for weeding in hard to reach places.  I like this double head, which is great for loosening up soil and spreading mulch.
Also comes in handy for the occasional snake!
6.  Pruners
Small pruners for snipping small stems and branches.
Large Pruners are for thicker unwanted stems and medium size tree branches and shrubs.
7.  Leather Gloves
Don't waste your money on cheap, rubber or fabric garden gloves.  Invest in a good pair of leather ones because they last so much longer.  Personally I like the goat skin kind.
Glove tip:  When you are putting your gloves away fold them over at the top and clip them together with clothes pin or binder clip to keep spiders out.
8:  Leaf rake
Must have for cleaning up the grass after a project, getting leaves out of flower beds, and of course raking leaves.
9.  Water hose  & nozzle
I use my nozzle every day!  I love the different settings.  I can power blast for cleaning up and then put it on gentle shower for watering plants!
10.   Shears and/or scissors
I keep mine handy but I usually use a good sturdy pair of scissors.  Either one works great for deadheading flowers, snipping off unwanted stems and just basic maintenance. 
What didn't make the top 10 gardening tools but are still very important:
My Power Washer is the best! Get yours today with free shipping on Amazon Prime!  
Wheelbarrow
Weed eater
Garden Hats
Garden Buddy & bags
With that, I want to leave you with this: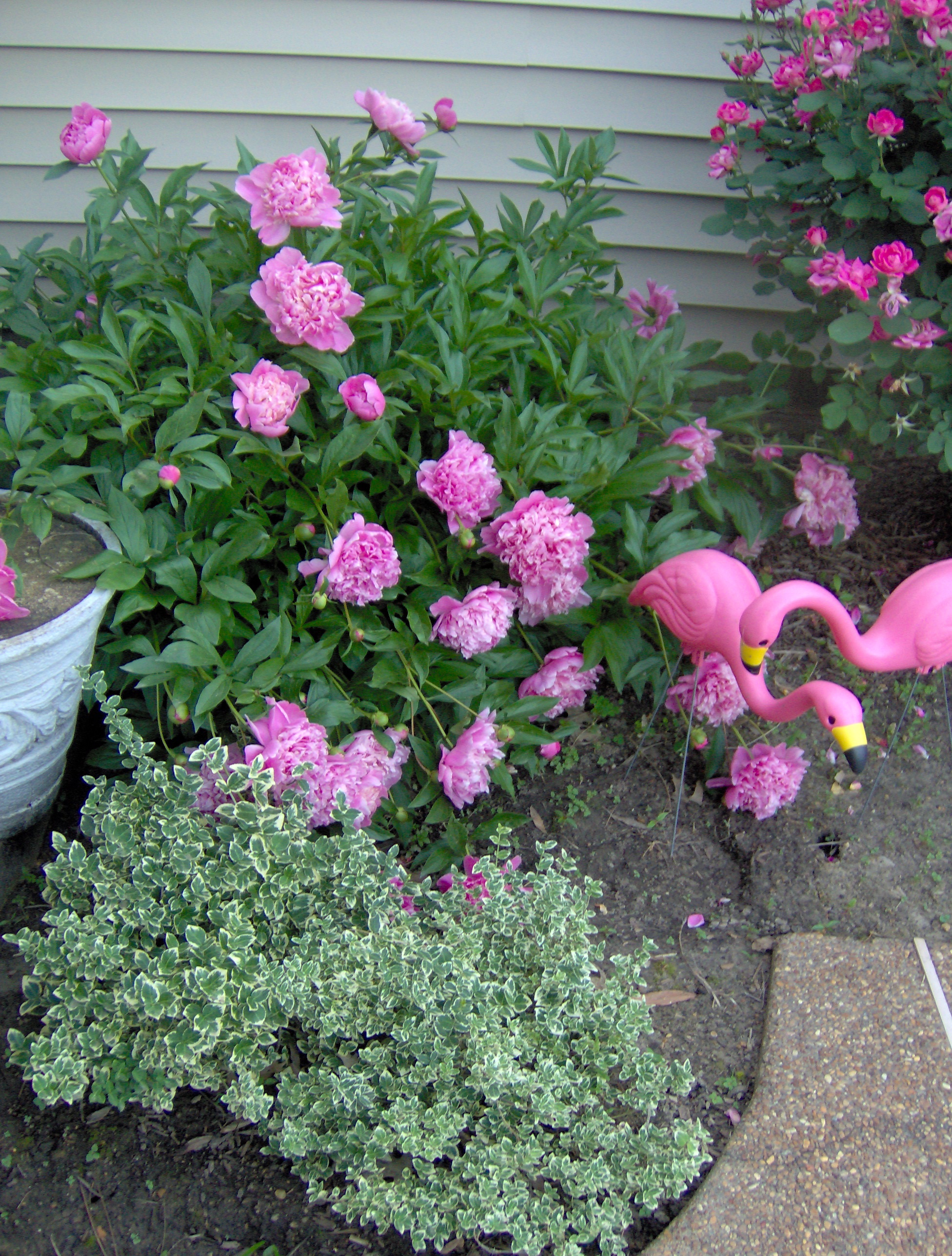 Your front yard reflects how you want others to think of you,
but your backyard reflects the true inner you…  
My backyard is always prettier than the front yard.
Hey, it is where we spend our time.
Happy Gardening!
What are your favorite gardening tools?
Check out my new square foot garden made out of plastic crates!